Jeannette Garrett
March 18, 2023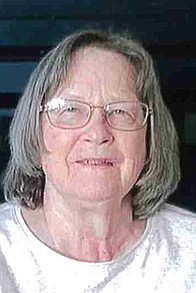 Jeannette Cheryl Garrett, 74, of Rhineland, passed away on Saturday, November 26, 2022, at the Villa Marie Rehabilitation Center in Jefferson City, Mo.
Jeannette was born on January 14, 1948, in St. Louis, Mo. to the late Erastus F. and Hazel (Mortensen) Crull.
Jeannette married George G. Garrett on May 22, 1971, who preceded her in death in 2019. Together they raised two children in the home they built on the Garrett farm near Readsville, Mo.
After graduation from South Callaway High School, she went on to get her degree as a Registered Nurse from the Jewish School of Nursing in St. Louis, Mo. in 1969. Nursing was her calling but taking the time to raise her children was her passion. She devoted all her time to care for them both through their early years. When the time was right, Jeannette resumed her career as an OB Nurse at the Callaway Community Hospital and served the area for 30 years.
Jeannette was active in the community, among which were 4H functions with the kids and a long-time member of the Readsville Ladies Club. She and George also enjoyed being part of the Mid-Missouri Ford Model A Club and touring in the Model A George had restored. Jeannette enjoyed gardening and preserving the fruits of her labors. She also had a creative side enjoying an assortment of crafts and sewing. In quiet times she could often be found reading and listening to music, most often with a cat in her lap.
Jeannette is survived by her son, Geoffrey Garrett of Rhineland; daughter, Rebecca Garrett (Patrick Tiaffay) of Almeda Calif.; sisters, Joyce Lash (Loris) of Allerton, Iowa, Patricia Brewer (Mike) of Steedman; brothers, William Crull (Karen) of Holts Summit and Robert Crull of Huntsville, Ala.; brother-in-law, Garnet Garrett of Rhineland; sister-in-law, Suzanne Grosse of Hermann; grandchildren, Nicholas Garrett, Silas Garrett, Benjamin Tiaffay and Isabel Tiaffay; numerous nieces, nephews, great-nieces and great-nephews.
Jeannette was preceded in death by her parents and a sister-in-law, Janet Scavo.
A Memorial Service will be held at 12:00 p.m. on Saturday, March 25, 2023, at Maupin Home with Pastor Bruce Williamson officiating. Friends will be received from 10:00 a.m. until the time of service at the funeral home.
Memorial donations are suggested to the Parkinson's Foundation, c/o Maupin Funeral Home, 301 Douglas Boulevard, Fulton, MO 65251.