Glenda Smith
November 19, 2022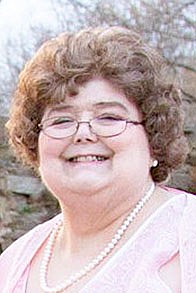 Glenda Louise Smith, 72, passed away on Tuesday, November 15, 2022, in Gassville, Arkansas.
On August 17, 1950, Glenda was born to the late Glen Otis Bush and the late Lottie Louise (Barkhurst) Bush.
She was united in marriage to Ricky Ray Smith on June 30, 1973, and he preceded her in death on March 20, 2021.
Glenda was a devoted member of Richland Baptist Church. In addition to being their Treasurer and Secretary, she was also a Sunday school teacher. Glenda was a member of Gideons Auxiliary as well.
She received her master's degree and began teaching math at Plato for three years and then went on to work for New Bloomfield R III Schools for 33 years until she retired.
She enjoyed time spent with her grandchildren, children, and families. Glenda enjoyed bird watching, deer hunting (which, to her, meant driving around looking for deer just to see them), doing puzzles, reading books, and investing in the lives of those she cared about and loved.
She is survived by her daughters, Cynthia Lea Bennett (Joshua) of Nixa, Mo., and Rebecca Ann Clayberg (Phillip) of Mountain Home, Ark.; grandchildren, Brynlee Bennett, Easton Clayberg, Ronald Clayberg, Melissa Clayberg; and great-grandchildren, Ky'Aire Bratten, Maquelah Clayberg.
Glenda was preceded in death by her parents and husband.
Funeral services will be held at 12:00 p.m. on Saturday, November 19, 2022, at Richland Baptist Church with Carson Humphreys and Ron Forbis officiating. Friends will be received from 10:00 a.m. until 12:00 p.m. at the church. Interment will be in Boone Creek Cemetery in Licking, Mo. at 3:30 p.m.
In lieu of flowers memorial donations are suggested to Gideon's International, c/o Maupin Funeral Home, 301 Douglas Boulevard, Fulton, MO 65251.