Gerald DiNunzio
November 19, 2022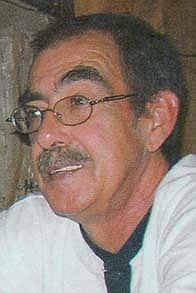 Gerald "Jerry" Anthony DiNunzio, 76, of Fulton, Mo., formerly of Tucson, Ariz., passed away on Thursday, November 10, 2022, at Boone Hospital in Columbia, Mo.
Jerry was born on June 17, 1946, in Erie, Pa., the son of Nicholas and Mickelian (Lariccia) DiNunzio, who preceded him in death. Jerry proudly grew up Catholic.
On November 27, 1987, he was united in marriage to JoAnn Adams in Tucson, Ariz.
Jerry worked as a police officer and then shortly after, joined the sheriff's department in Erie, Pa., working alongside his canine companion, Max. Afterwards, he worked as an electrical engineer and retired from Terracon Consulting in 2008. His craftsmanship for woodworking was top-notch and he was very detailed oriented. Jerry truly loved and adored his three Chihuahuas, Sissy, Annie and Nicki. He was a huge NASCAR fan, an avid Steelers football fan and never missed a football game.
Survivors include: his wife of 34 years, JoAnn DiNunzio of the home; children, Nicholas DiNunzio of Tucson, Ariz. and Sheryl (Bryan) Eto of Tucson, Ariz.; step-children, Lisa (Jackie) Shelledy of Sedalia, Mo., Jeff and Ronnie Rogers of Eldon, Mo.; siblings, Donna Glockler of Erie, Pa. and Charles DiNunzio of Erie, Pa.; sister-in-law, Alice Gamet of Fulton, Mo.; brother-in-law, Stanley (Rita) Adams of Fulton, Mo.; and several grandchildren, nieces and nephews.
He was preceded in death by his son, Mark DiNunzio; his brother-in-law, Richard "Dick" Hansen; and nephew, Shane Gamet.
Services will be held privately for the family.
In lieu of flowers, memorials may be made to Millersburg Christian Church, c/o Debo Funeral Home, 833 Court St, Fulton, MO 65251.