New program to help veterans visit Missouri's National Vietnam Memorial
by Emily O'Leary | August 26, 2023 at 4:00 a.m.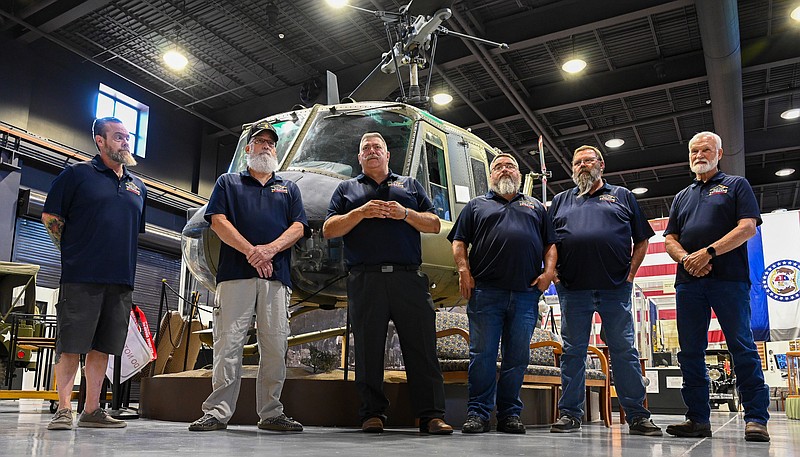 Julie Smith/News Tribune While standing in front of a Vietnam-era Huey helicopter, Mid-MO Veterans Express Director Darren "Bear" Reuter, third from left, talks about the vision for the new organization and about the goal of serving Vietnam Veterans. Reuter was joined by members of the founding committee for a press conference at the Museum of Missouri Military History to announce the formation of MMVE and explained how the public can support it. With Reuter are, from left: Daniel "Frenchie" Levasseur, Jon Morgan, Scott Farley, Jim Rosenberg and Rep. Jim Schulte. MMVE will bus Vietnam Veterans to Perryville to see the Vietnam Wall replica, treat them to lunch at a nearby American Legion post before returning to Jefferson City.
A new, local nonprofit will soon begin offering bus trips for veterans to visit Missouri's National Veterans Memorial.
The
Print Headline: Program to bus veterans to Missouri's National Vietnam Memorial
Sponsor Content