A Fulton Police investigation led to two major drug arrests Friday when $450,000 worth of marijuana was seized from an airplane that had landed shortly after midnight at Hensley Memorial Airport in Fulton.
Arrested were the pilot, Russell Hansen, 56, Wynantskill, N.Y., and Jacob M. Beaty-Martinez, 21, Bakersfield, Calif.
Both were taken to Callaway County Jail and their bond was set at $50,000 each. Both are facing state charges of second-degree trafficking of a controlled substance.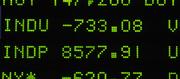 On Friday afternoon Hansen made his $50,000 bond and was released but Beaty-Martinez was still in jail.
Fulton Police Chief Steve Myers said at 12:30 a.m. Friday Fulton Police received a call from the Federal Aviation Administration that an unidentified aircraft was tracked on radar and it apparently had landed at the airport in Fulton.
The aircraft, later identified as a 1967 Cessna 172, was flying with its radio transponder turned off and was not answering repeated calls from the FAA demanding that the aircraft identify itself, Myers said.
"This obviously is a highly suspicious situation. Our officers have done this before so they approached the plane cautiously," Myers said.
After a brief investigation, Police reported the passenger in the plane admitted to having marijuana and a consent search was conducted of the aircraft.
Lt. Andre Cook reported about 31 pounds of high-grade marijuana worth about $450,000 was seized from two duffel bags in the plane.
"This marijuana was grown by a hydroponics method that uses water and fertilizer. The THC content is much higher and it is far more potent than marijuana grown by other methods," Myers said.
THC is an abbreviation for tetrahydrocannabinol, the main psychoactive ingredient of cannabis, commonly known as marijuana.
Fulton Police Major Roger Rice said the drug bust was one of the biggest Fulton Police have worked. "But the amount of the marijuana was less than we confiscated at the Fulton airport about seven years ago. In that arrest the entire rear section of the aircraft was full of marijuana," Rice said. "Our police drug dog Bubba helped us with that arrest," he added.
Myers said Fulton Police are working with Homeland Security and the U.S. Drug Enforcement Administration. "There may also be federal charges in addition to the state charges," Myers said.
Myers at Cook said at this point it is believed the two men were not intending to sell the marijuana in Fulton but were transporting the drugs across the country. They had landed the aircraft late at night at Fulton either to buy gasoline at a self-service aviation fuel pump with a credit card or to avoid detection after the FAA had been tracking the aircraft.